Fluid Handling Technology S.A.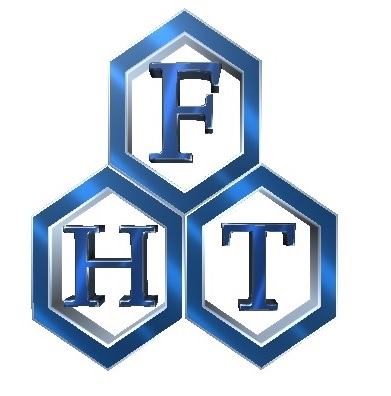 Fluid Handling Technology S.A. is a Spanish manufacturer of high performance industrial ball valves available in DIN- and ASME-design. The F.H.T. ball valve product range covers sizes from DN15 (1/2") to DN500 (20") and pressure ratings full vacuum to PN420 (Class 2500). The F.H.T. ball valves are "floating ball" or "trunnion mounted" and are available with soft- or metal seats. Bodies are made in carbon steel, stainless steel, and other special materials such as low temperature steel, Hastelloy, Alloy 20, Duplex, SuperDuplex and other advanced special alloys.
The ball valves can be delivered with any of the following options: heating jacket, cleaning connections, stem extensions, locking devices, levers which are protected against involuntary operation (grid unit), spring loaded levers (dead man's handle) and other accessories. For operation the valves can be equipped with levers, gearboxes, or different types of pneumatic, electrical or hydraulic actuators.
The F.H.T. product range includes :
Ball valves with floating ball or trunnion mounted
Ball valves with soft- or metal seats
2-way ball valves, with two- or three piece body construction
3-way ball valves (with T or L bore)
Segment ball valves
Ball valves for granulate (single side spring loaded seat ring, unrestricted outlet)
Tank bottom ball valves
Sampling ball valves
Compact ball valves (with short face-to-face length)
Ball valves with stem extension
Ball valves for low temperature service (up to -110°C)
High temperature ball valves
High pressure ball valves
Ball valves with cavity relief hole (drilled in the ball)
Double block & bleed ball valves
Ball valves with heating jacket
Ball valves with cleaning connections
Ball valves with spring loaded gland packing
Special designs and custom made